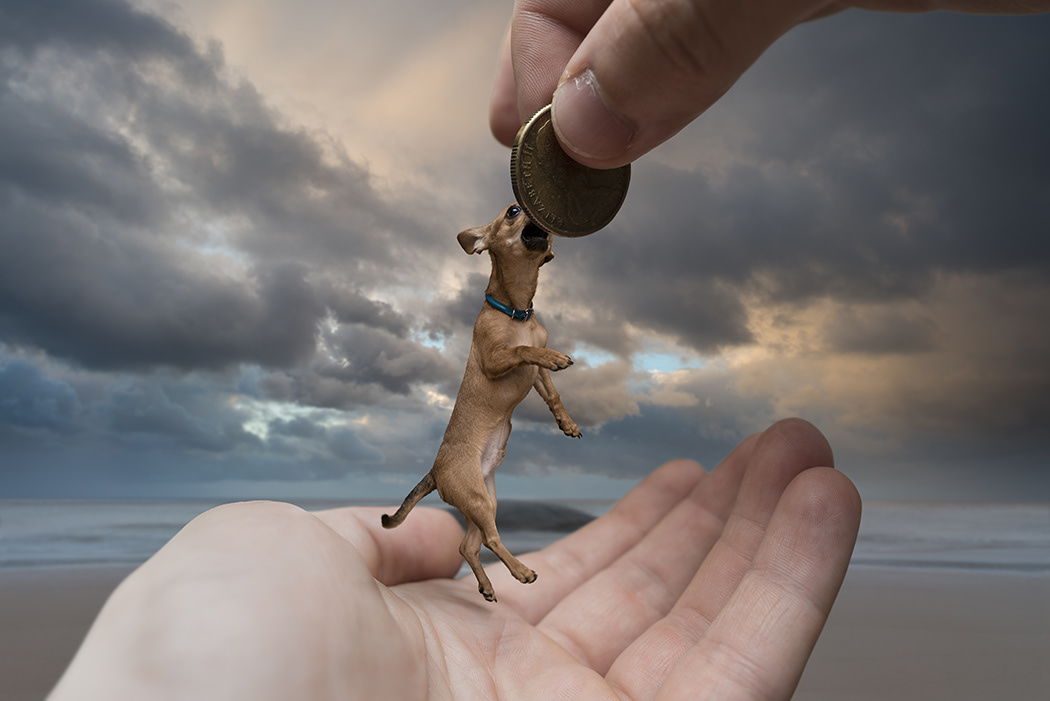 17 березня. "День монет"
У день народження моєї дружини я дістав букет найкрасивіших тюльпанів та тістечка з найкращої в місті кондитерки. Але це не всі відкриття на сьогодні. В окупованому Херсоні працюють найкращі довоєнні салони краси, в яких можна зробити стрижку чи манікюр. На ключових напрямках з'явилися російські блокпости. Один із них розташувався навпроти мого вікна і завдає дискомфорту. Російські військові перевіряють багажники машин та зупиняють пішоходів. Деякі мають блокноти, де, можливо, записані автономери. Судячи з розірваної та обгорілої військової вантажівки на переїзді, у них є приводи для занепокоєння. Черги за продуктами порідшали. Не стільки від того, що всі вже наїлися чи побігли до салону краси, скільки від дефіциту готівки та спорожнілих складів. Найбільше людей стоять біля відділень банків, сподіваючись зняти кошти з рахунків. Багато банківських терміналів у магазинах різко "втратили з'єднання з інтернетом" і товар продають виключно дорого за гроші, створені з грубої матерії, або, в крайньому випадку, можна розплатитися переказом на картку. Війна добре показує, хто є хто. Мені було не так боляче, коли я вперше побачив російських військових, що крокували під моїм вікном, як від численних свідчень мародерства мешканців міста. Коли армія "визволителів" заїхала, тріумфально розстрілявши, мабуть, бандерівський ТРЦ, перші "звільнені" помчали на тліючі руїни неонацизму за новими прасками, телевізорами, смартфонами, костюмами, елітним алкоголем і пневматичними гвинтівками. Деякі всією родиною. У цей самий час сотні людей віддавали найцінніше, що вони мають, за їхню свободу і право красти праски, поки поліції немає.
"Казкар" теж згадував про монети. Він уже натякнув своїм шанувальникам, що монети настав час рахувати і буде туго.  Свій найефектніший літературний прийом він застосував і тут: відповідальність за те, що відбувається, лежить на комусь іншому, за межами країни казок.

   On my wife's birthday, I got a bouquet of the most beautiful tulips and cakes from the best confectionery in the city. But these are not all discoveries for today. In occupied Kherson, the best pre-war beauty salons are open, offering nice haircuts and manicures. Russian military checkpoints appeared on key roads. One of them dislocated in front of my window and cause discomfort. Russian troops check the trunks of vehicles and stop pedestrians. Some have notepads, where, perhaps, car numbers are recorded. Considering their destroyed military truck at the crossing, they have cause for concerns.
The lines for provisions have exhausted. Not so much from the fact that all citizens are not hungry anymore or spending time in the beauty salon, but from the shortage of cash and empty warehouses. Most people stand at the bank offices hoping to withdraw funds from their accounts. Bank terminals in the stores have abruptly "lost their connection to the Internet" and goods are sold mostly for money created from rough matter, or, in extreme cases, you may pay by card to card internet banking transfer. War shows who is who. I was not so hurt when I first saw the Russian military marching under my window, as from the numerous facts of looting by the inhabitants of the city. When the army of "liberators" drove in, triumphantly destroying apparently nazi shopping mall, the most "liberated" people rushed to the smoldering ruins of neo-Nazism for new irons, TVs, smartphones, suits, elite alcohol and air rifles. Sometimes entire families. At this very time, hundreds of people gave the most valuable thing they have for their freedom and the right to steal irons while the police is absent.
   The Storyteller also mentioned coins. He has already hinted to his fans that it is time to count the coins and tough times are coming. He applied his most effective literary device here too: the responsibility for what is happening lies with someone else, outside the country of fairy tales.