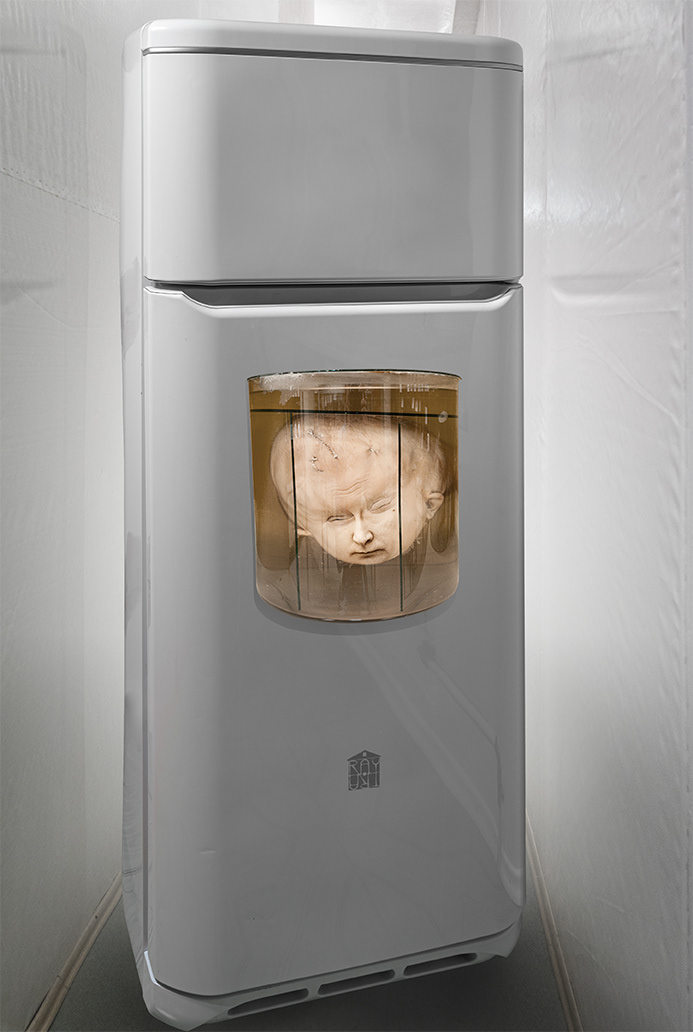 (Prints size 47x40 cm as fridge door magnet)

15 травня. "Мавзолей"
Все ще Херсон, все ще Україна, неважливо-якого дня з початку війни. Поставлені росіянами "корисні ідіоти" з початку травня заявляють про введення в обіг російського рубля та майбутнє приєднання Херсонської області до складу РФ. Пів травня вже позаду, А я досі не знаю, як виглядає російський рубль. Не лише місцеві жителі, а й російські військові досі купують їжу у місцевих підприємців за гривню.
"Казкар" любить історію, але вона стає для нього все більш тривожною. Потенційні кандидати у "цапи-відбувайла" можуть виявитися спритнішими і Мавзолей тоді виявиться зовсім не таким, яким він хотів його бачити. "Корисні ідіоти" у будь-який момент можуть стати марними. Чи вони не такі вже ідіоти?

  Still Kherson, still Ukraine, no matter what day since the beginning of the war. "Useful idiots" supported by the Russian military, announced the introduction of the Russian ruble into circulation since the beginning of May and accession of the Kherson region into the Russian Federation in the future. Half of May is left behind. I still don't know what the Russian ruble looks like. Not only local residents, but also the Russian military, still buy food from local entrepreneurs for Ukrainian hryvnia.
   The Storyteller loves history, but it becomes more and more unsettling for him. Potential scapegoat candidates may turn out to be smarter and the Mausoleum will then turn out to be completely different from what he wanted it to be. "Useful idiots" can become useless at any moment. Or are they not that stupid after all?